Our Refurbished Equipment
Our Refurbished Equipment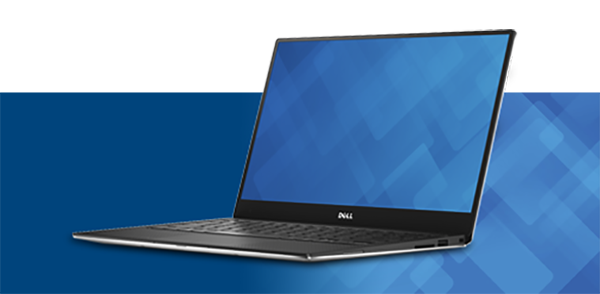 Executive Summary
Purchasing refurbished, used, second-user or second-hand items can sometimes be a bit of a grey area in regards to what you are going to receive. Item condition, testing, pricing, and delivery are all factors in purchasing your equipment. We have a true passion for IT and we want to establish a relationship with your company whilst you understand what equipment we sell. Being honest and using our principles is the only way to ensure you are getting the right equipment for your business. We have a long-term ongoing investment in our clients and we want to be able to accomplish, providing you with above all, what you want, need and require.
We collaborate with all our clients on a regular basis and we want to be transparent about the way we work and test our equipment. Assurance and dedication from the initial sale to the shipment with attention to detail at every stage are always what we endeavour to achieve.
Testing & Equipment
Most wholesalers, distributors, and suppliers are suppling equipment 'Checked to BIOS'; even some consumer based sellers are only conducting the minimum requirements to test their equipment. The majorityy of our clients are in the retail and resale industry and we must ensure the items we are selling are not only turning on, but are also fully working. By outlining our protocols and testing process, we are giving you as much information as we possibly can before you purchase.
Our Quality Control Policy
As a distrubtor of refurbished equipment we have done our due diligence by writing a fully transparent 27-page executive quality assurance (QA) policy. This outlines exactly what is acceptable and unacceptable on our products and is used as a guideline by all our employees. The purpose of our QA policy is to ensure that quality assurance teams are properly informed about the structures in place to be able to provide quality products to our clients and present the highest standards of workmanship.

All our items are tested using our Ubuntu Testing cycle as enforced by our Quality Assurance Control Policy (QA). Units are tested using a live Ubuntu ISO, ensuring that all corresponding hardware is fully working, for example, the keyboard, mouse/trackpad, display, CPU temperatures, hard drive, ram, ports and speakers. Hard drives are formatted, partitioned and pass a S.M.A.R.T test and all units are cleaned to a reasonable state. This ensures that we are testing in a more sufficient and compelling way.
Our Eligibility Criteria
During our live Ubuntu testing cycle, any refurbished units sold must also pass our 'Eligibility Criteria' which enforces specific policies on item condition and functionality. Our Eligibility Criteria is designed to be the foundation of our QA policy & structure for our testing. All refurbished items purchased from nSpire Outlet will follow these guidelines set in place by the company.
Condition grading


All units must be allocated a condition grade.


 
Hard drive caddy/retainer
All refurbished units must, if applicable, be sold with a hard drive caddy/retainer.
 
BIOS Testing
All refurbished units must be free from any BIOS, CMOS or Encryption password of any kind.
 
Keyboard


All refurbished units will be a QWERTY US/UK/EU Keyboard.


 
Discolouration
It is required that the general exterior of a refurbished unit chassis must not have masses of external discoloration of any kind. While a minor discolouration of a small part of the unit is acceptable, for instance, the unit must have no discolouration in one spot larger than 0.5-inches x 0.5-inches.
*This does not mean there will be any discoloration, however, this is a guideline set in place by our QA.
**Applies to units of Grade B1 or above.
 
Ports & Connectivity
The general ports of all refurbished units i.e. USB, FireWire, Audio and other relevant internal connective components must be fit for purpose, for example, they must be working and fixed in place.
 
Battery Life
Batteries are untested however, may last up to 8 hours. We offer no warranty, returns or replacements on batteries, includng DOA's.
Screen display
The screen display of the unit i.e. laptop, phone, monitor or tablet; must have no signs of wear and tear of any kind. This is a strict policy, and there are no acceptable means of any kind. This includes blemishes, scratches, dents, marks and inside dirt.
 
Dead, Hot or Stuck Pixels on the Display.
The industry standard for faulty pixels is up to 5 of Class II (2) pixels as outlined in the ISO 13406-2 Ergonomic requirements for work with visual displays. Our policy states we will allow up to 3 dead, hot, or stuck pixels on our laptop or monitor displays that are not in a cluster.
 
Internal Chassis
Any internal chassis must have no breakage to its lockable plastics and/or joinery internal plastics.
 
Chargers / AC Adapters
Units are sold generally without chargers, however, some of our units come with adapters. You can find more information on the product listing.
 
Warranty & Guarantee


Warranty is specifc to the conditon grading, see next tab for more information.
A like new refurbished item with minimal signs of wear and tear which will be comparatively noticeable.
A like-new product

Brown boxed & AirCaped

12-month RTB warranty
An excellent condition refurbished unit with minimal signs of wear and tear.
Minimal signs of wear and tear

Brown boxed & AirCaped

6-month RTB warranty
A very-good refurbished item with general minor wear and tear suitable for most retailers. No heavy marks, scratches, dents or discolouration.
May have general signs of wear and tear

Brown boxed & AirCaped

3-month RTB warranty
A good refurbished item with general wear and tear, however, may have further signs of use with no heavy marks, scratches, dents or discolouration.
May have;
  - hairline cracks
  - considerable scratching
    - slightly worn keys

Brown boxed & AirCaped

3-month RTB warranty
In full working condition, however, with heavy signs of use and will be cosmetically damaged.
Will have;


  - heavy cracks or dents
  - heavy scratching
  - heavy discolouration
Brown Boxed

30-day RTB warranty
A spares and/or repairs unit
See item

description

Usually sold as bulk or job

14-day RTB warranty
Questions & Answers
What does brown box & aircaped mean?
All our refurbished units up to Grade B2 will come individually brown boxed and with a AirCap shock cover to protect the item.
What are your shipping prices?
All our refurbished units up to Grade B2 will come individually brown boxed and with a AirCap shock cover to protect the item.
Do you refurbished laptops come with a charger?
Units are sold generally without chargers, however, some of our units come with adapters. You can find more infomation by reading the indually product listing on the product page or speak to your account manager. We also sell brand new chargers which can be purchsed online or direct with your account manager.
Is the price displayed on the website or other marketing material negotiable?
We always want to work with our clients, and dependent on qty, volume and on-going trade the price may be negotiable. We work with everyone from a general sole trader to big corporations so speak to your account manager if you wish to negotiate the price point.
What if I am not happy with my goods?
Sometimes clients may become unhappy with either our service or products and this is never our intention. If you are unhappy with your product please reach out to your account manager to discuss the best solution for your issue. We follow a repair, replace, credit policy, which means we will first try to fix the item (if possible) or replace the item for the same model and specification or a similar model replacement with your authorisation. In the event we can do neither we will provide you with a credit note.
What does RTB mean?
RTB stands for Return to base, which means, in any event you need to return your products the buyer will pay for the postage costs.
Apply for a Trade Account and we will have you up and running usually within 48 hours.
Want more info? Request a call back from one of our expert account managers.